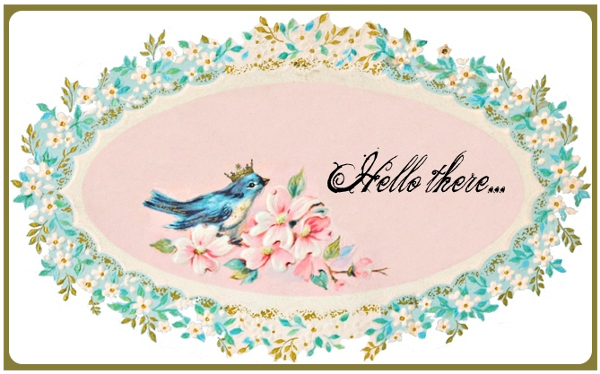 "Live under your own hat. Don't be led away by those howls about realism.
Remember, pine woods are just as real as pigsties and a darn sight pleasanter to be in."
~ L. M. Montgomery; Emily's Quest


I would love to say that my life is extremely romantic.

That my home is a 16th century Scottish castle, surrounded by purple heather and perched high on a cliff overlooking the sea, while inside lives my sinfully handsome Highland husband sprung from the pages of a romance novel. After sunset, he regales bedtime stories to our perfect children about water horses and selkies, followed by crooning some century's old lullaby in the Gaelic. We ride horses, enjoy quiet talks in front of the fireside, take our dogs out for long walks on the beach, and visit celebrated vacation spots like Italy and - my favorite place - Disney World twice a year.

I WISH that was my picturesque life…

(well, minus the perfect children since perfection is a yawn fest & I'd rather stick a fork in my eye than be responsible for another human being)

… but the reality is I'm just a regular Texas gal owned by 3 lovable dogs which are practically perfect in every way!

My interests are varied, so I'm sure I'll find plenty to ramble about.
Unless it's a Saturday. My brain likes a nice rest on Saturday's.


I needed an "anything goes" blog, so this will be it. I can't promise my blog will be entertaining, so read at your own risk.

***
To make it easier to navigate through my older posts, I highly recommend visiting my Pinterest board for this blog. It can be viewed by clicking
HERE
***



FAVORITE QUOTE:

"The human mind is not capable of grasping the Universe. We are like a little child entering a huge library. The walls are covered to the ceilings with books in many different tongues. The child knows that someone must have written these books. It does not know who or how. It does not understand the languages in which they are written. But the child notes a definite plan in the arrangement of the books—-a mysterious order which it does not comprehend, but only dimly suspects."

- Albert Einstein



I have far too many favorite quotes to list them all. It's the same for books.

INTERESTS: Jewelry Making, Photography, building Fairy Houses, Siggy Making (My Photoshop Blog can be viewed HERE), Disney World, reading, writing, the paranormal, watching the Science Channel, anything Victorian

(definitely my heart-song era)

, talking to my pets like they're real people (My retired Pets Blog can be viewed HERE), antiques, thinking a lot more than I should, decorating, perusing used book stores, feeding my addiction to cappuccino and iced mochas, etc.

PERSONALITY TYPE: INFJ... which means I'm going to have to try reeeaaaaly hard not to ramble too much here. We INFJ's write more than we speak. Apparently, my trifix is 5w6, 1w2, 2w1... although I haven't done much research on that yet. I'm not sure how accurate enneagram's are.




I'm also a Taurus, and in numerology my Life Path # is 4.

FAVORITE MOVIE: It's a tie between The Ghost and Mrs. Muir and The Phantom of the Opera.





There are too many to list them all, but I especially love the old classics: Portrait of Jennie, Rebecca, You Can't Take It With You, Cheaper by the Dozen

(1950)

, Life With Father, Roman Holiday, Love in the Afternoon, She Couldn't Say No, My Favorite Wife, Harvey, Bringing Up Baby, etc.

I'd Rather Be Rich, Defending Your Life, Mother, and Lilies of the Field are my pick-me-up flicks. And let's not forget the Anne of Green Gables movies!

MUSIC: I like a lot of movie soundtracks.

(Phantom of the Opera, The Ghost and Mrs. Muir, The Fountain, Somewhere in Time, Moulin Rouge, Hook, The Piano, etc).

I also enjoy some songs by Nickelback, Lifehouse, Breaking Benjamin, Coldplay, ES Posthumus

(love it when they mix classical with rock),

Creed, 3 Doors Down, etc. I really love 80's music!

One of my favorite classical pieces is The Moldau.



DREAM HOLIDAY: Scotland and Ireland. It would be a dream come true to be able to see and touch and walk inside a real castle! We have Irish and Scots blood on both sides of this family, so I guess that's where my love for anything Celtic comes from.

(My mother took a DNA test, for her genealogy records, and her results were 99% British Isles. The ancestry on her side of the family is pretty fascinating).



FAVORITE TV SERIES: Outlander, Once Upon A Time, Doctor Who, Downton Abbey, and the retired series Northern Exposure. (I plan to write reviews for OUAT, but so far I've only completed two. They can be read HERE. Also, any Outlander reviews can be viewed HERE).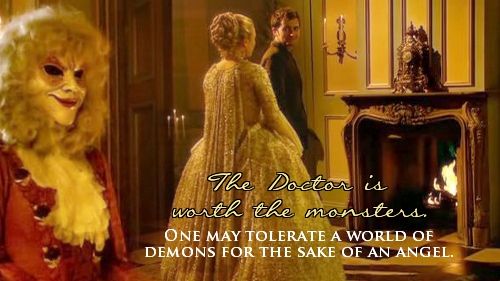 Over the years I've become a little obsessed with certain programs on The Science Channel; all those Universe shows, etc. I'm turning into a geek that likes to watch programs with genius physicists speaking. I don't understand even half of what they're talking about, but it's a lot of fun trying to!






(What we learn at the end of this video is truly remarkable)







BOOKS: The Outlander series by Diana Gabaldon, The Highlander series by Karen Marie Moning. I'm a sucker for any romance novel set in Scotland. There are just too many favorites to list them all.




Of the classic authors, I adore Lucy Maud Montgomery and Louisa May Alcott. I'm also a fan of Beatrix Potter and Tasha Tudor. My #1 pick-me-up book is "The Blue Castle" by Lucy Maud Montgomery.

"Peter and Wendy" by J.M. Barrie is pure genius. I love so many passages in that book. The writing style is magical!

Example:

Mrs. Darling first heard of Peter when she was tidying up her children's minds. It is the nightly custom of every good mother after her children are asleep to rummage in their minds and put things straight for next morning, repacking into their proper places the many articles that have wandered during the day. If you could keep awake (but of course you can't) you would see your own mother doing this, and you would find it very interesting to watch her. It is quite like tidying up drawers. You would see her on her knees, I expect, lingering humorously over some of your contents, wondering where on earth you had picked this thing up, making discoveries sweet and not so sweet, pressing this to her cheek as if it were as nice as a kitten, and hurriedly stowing that out of sight. When you wake in the morning, the naughtiness and evil passions with which you went to bed have been folded up small and placed at the bottom of your mind and on the top, beautifully aired, are spread out your prettier thoughts, ready for you to put on.

~♥~♥~♥~♥~

♥

~♥~♥~♥~♥~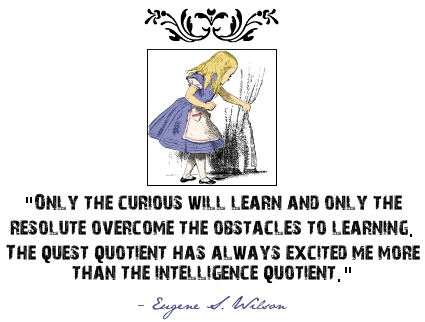 PET PEEVES: Stepping in a puddle of water by the kitchen sink when I just slid on a cozy pair of dry socks... loud noises... speeding... The Kardashians.

(Why are they popular? The E! channel really needs to change it's name to K!)

... Texas summers which last roughly 85% of the year and don't allow for proper seasons... people that wear socks with sandals. (A sock negates the destiny of a sandal, no?)... crowds... hearing arguments... pushy people

(No better than telemarketers. I'm simply not interested and can make up my own mind)

... gossip... bad manners... small talk.

I'll have to stop there. The older I've become, the list has grown. I promise I'm really not a grouchy person. I'm not a fan of conflict, so when something upsets me I really do try to keep it to myself.

FAVORITE ACTOR: Gerard Butler!!!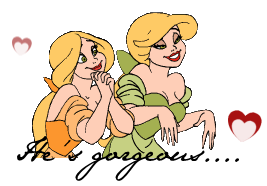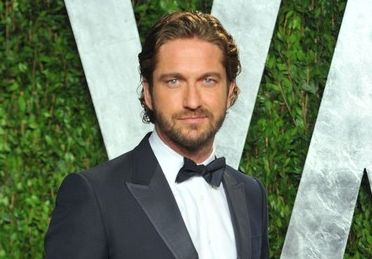 INSOMNIA = MORE RANDOM BABBLING

(I promise I'm not even close to being an egomaniac)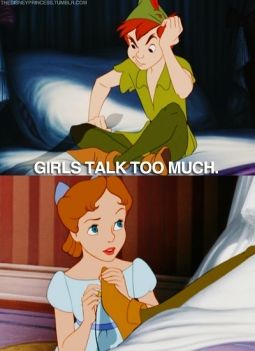 - I feel very out of place in this century, and quite possibly even the planet.



- I share a birthday

(May 14th)

with the plaided one himself, George Lucas!

(I loathe birthdays, so this is the only positive thing about it).



- As a child I was extremely shy and very quiet.

(I just didn't have anything important to say).

I also had a speech impediment, so I had to take speech therapy all through elementary.

I rather enjoyed it because it got me out of class, and my Speech teacher gave me Life Savers candy to practice my vowel sounds on.



- I had a small hand at closing down a pet store that was neglecting their animals.

- Been to Walt Disney World 12 times!






1981

(Sheraton) /

1984

(Days Inn) /

1988

(Fort Wilderness) /

1989

(Caribbean Beach Resort) /

1991

(Caribbean Beach) /

1992

(Fort Wilderness) /

1993

(Contemporary Resort) /

1996

(Disney Institute) /

2002

(All Stars Sports & Music Resort) /

2008

(Wilderness Lodge)

2009

(Wilderness Lodge) /

2014

(Wilderness Lodge)

- I've been known to have some pretty outlandish dreams at night. Dreams about ghosts... past lives

(which I used to not believe in at all, and which I'm still a tad skeptical of)

... precognitive dreams

(even about Disney World, which I find funny. I actually had a recurring dream about construction going on inside Cinderella Castle, only to later discover that they were in the process of building a suite inside there)

... and a lot of dreams about outer space. I've even had dreams about people from past eras, and the actual dream matches genealogy research that my mother has done. Also, it's pretty safe to say that over 90% of my dreams at night involves me rescuing animals in distress. It makes for an exhausting sleep!



***

My Dreams Blog can be viewed by clicking HERE

***



- My favorite song when I was little was Willie Nelson's "Blue Eyes Crying the Rain." I used to beg my father to sing it to me all the time, even though it made me cry.



- I'm fascinated by lions, but I'm afraid of hummingbird moths. Black panthers kind of creep me out, too. I can hardly even look at a picture of one.

- As a kid, I was a bit of a deep thinker. When I was about 5 years old, I finally asked my Mom something that had been on my mind for ages. Mom was gardening in the front yard when I asked, "Are we real? Is this really happening?"

I also remember thinking all the time how lucky I was to have a mother and that she was so sweet.

- Our new home we've named "Crick Hollow." We went from living in a rather large house in The Woodlands to a small one on 2 acres. We're now in the hill country, and on our property birds of all kinds are always singing and flying around like we're living inside a Disney cartoon! We also have cows and donkeys living right next door. The donkeys names are "Hugs," "Fudge," and "Hershey."




- This has got be one of my all time favorite videos ever. It's HD video of one of the space shuttle launches. The camera is on the rocket boosters, and the audio was remastered by Skywalker Sound.

Were I you, I'd watch it in full-screen mode and wear headphones while the volume is turned up really high. It's A-M-A-Z-I-N-G!!!!!



Here's a short excerpt of what you'll find in the video:
Try to let what you're witnessing sink in. See those numbers flying past in the upper right hand corner? That's the Shuttle's airspeed. See that gleam of light against the inky backdrop of space at 2:08 and 3:11? That's the Shuttle continuing on its flight path into low Earth orbit. Hear the eerie rattling, haunting moans, and weird dinosaur noises? That's what it sounds like to be a Solid Rocket Booster, falling to Earth from an altitude of 150,000 feet.




- When I was around 7 years old I had a really strange experience. It made such an impression on me that a few years ago I wrote a book loosely based on it. Instead of rambling about it on here, I'll just share the link to my blog which is all about trying to find answers about what it was that I saw.
- If I could travel back in time, I would re-visit when my niece and nephew were young and still living nearby.




Before they moved, it was such a magical time and to this day I mourn that it's all over. Words just cannot adequately express the bond that we had. It's actually bittersweet to think about it. I miss those days, desperately.

- I enjoy dream analysis! I really don't believe in all those dream dictionaries, but I find them fascinating just the same. They are definitely useful, but only up to a point.

- My dream home would be a combination of a castle and a cottage. Something like this: